Workers' Compensation Settlement Amount in Portland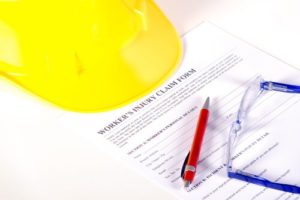 Although most injured workers in Oregon are eligible for workers' compensation, getting these benefits can be challenging. Filing a workers' compensation claim is not always a simple and straightforward process. Insurance companies will often offer a smaller settlement than you deserve or try to deny your claim outright.
If you were injured at work in Oregon, you will need a highly skilled workers' comp attorney to stand up for your rights and pursue a fair settlement.
At the law offices of Jodie Anne Phillips Polich, P.C., we only focus on workers' compensation claims in Oregon. Our mission is to fight for your right to the workers' comp benefits you deserve. Our firm's commitment to our clients has been recognized by the Oregon Trial Lawyers Association and the American Board of Trial Advocates. We have also consistently maintained Avvo's 10.0 Superb rating.
If you were injured at work, contact Jodie Anne Phillips Polich, P.C. for a free no-obligation consultation. We will review your case and discuss your legal options. Call or contact us online today.
Types of Workers' Comp Settlements
Workers' compensation benefits are often paid out in weekly checks. In Oregon, you can alternatively seek a settlement, which might be paid out in a lump sum or another structured format. Usually, when you accept a settlement, you agree to give up your right to pursue any additional workers' compensation benefits.
The following are different types of workers' compensation settlements:
Agreement – The amount and the extent of the compensation due are agreed upon. The settlement must be filed with and approved by the Workers' Compensation Commission. It does not affect the worker's right to future compensation.
Compromise – When there is a dispute over whether the injured worker is entitled to benefits, the parties can compromise on a settlement. That also requires the approval of the Workers' Compensation Commission. Although it does terminate future compensation for the settled injury, medical benefits may still be available at the commissioner's discretion.
Contingent – A settlement can be made contingent upon the occurrence of a specific event. If the event does not happen, then the settlement and its approval may be withdrawn. It is usually used when another entity must also approve the settlement, such as a court or Medicare.
Difference Between Installments and Lump-Sum Payments
Once a settlement is in place, you can generally choose how to receive payment. You can either choose to be paid by installments or by a lump sum payout.
Lump sum-payout – By accepting a mutually agreed upon lump-sum amount, you will permanently close the claim and release the insurance company from any future claim.
Installments – Also known as a structured annuity, these are guaranteed interval payments set up for a period of time. Once agreed upon, it cannot be changed. This method of payment is usually chosen for two reasons:

Installment payments are usually guaranteed for life. They will provide a source of income to pay for living expenses and medical treatment.
Tax benefits. Workers' compensation settlements are not taxed. When you take a lump-sum settlement and invest it on your own, those earnings will be taxed. When your settlement is received in installments, however, the financial company managing your structured settlement will invest the money, and you'll receive any return on your money tax-free.
What Does Workers' Comp Cover?
Workers' compensation covers certain costs and losses associated with the work-related injury. They include the following:
Medical expenses – Costs of the immediate care required to treat the work-related injury, such as emergency room treatment, surgery, and the hospital stay
Lost wages – Income lost for time missed from work during recovery
Death benefits – Funeral expenses and supplemental support for the family of the deceased worker
Job replacement benefits – Reemployment benefits may include vocational counseling and other services
Conversely, worker's comp does not cover the following:
Injuries that do not occur at work
Injuries caused by drugs or intoxication
Injuries to an independent contractor
Self-inflicted injuries
Injuries caused by a crime the claimant committed
How Is Workers' Comp Calculated?
It is essential to be aware that once a workers' compensation settlement amount in Portland, Oregon, has been agreed upon, you will usually be required to release the insurance company from any future liability relating to your claim. You will not be able to go back and ask for more money.
It is important to understand what Portland workers' comp settlement amounts are based on. Several factors will be considered in determining the amount. By thoroughly examining each one, you can decide what compensation amount is fair to you. That will help you in negotiating your claim successfully.
Medical expenses – This includes the cost of treatment of the workplace injury. It can consist of ambulance transportation, surgery, outpatient care, doctor visits, medication costs, and more. It also includes any future medical expenses that are reasonably necessary to treat the injury. They include long-term care, therapy, and ongoing treatments.
Lost wages – This includes any income lost while you recover from the workplace injury. It also includes loss of income capacity if your injuries prevent you from earning what you had previously been paid. If you are permanently disabled, this will also be taken into consideration.
Legal fees – The cost of legal representation relating to your workers' comp claim should also be taken into account. The fees may be paid directly from the settlement or by the insurance company.
Strength of your claim – Claims supported by solid evidence in your favor will strengthen your case. Documentation that can help your case may include the following:

Medical reports, which includes initial examination, diagnosis, and treatment plans
Prescriptions for medication and pharmacy receipts
Receipts for medical equipment and apparatus
Logs for physical therapy
Receipts for emergency room visits, surgeries, and general medical care
Photos and video demonstrating the injuries and physical limitations suffered
Medical professionals' testimony and opinion supporting the magnitude of the injuries
Average Workers' Comp Settlement Amount
The value workers' comp settlement amounts can vary widely, depending on several factors, such as the injury's nature and severity. The treatment and care of these injuries also vary greatly. They affect their costs, as well. For example, the treatment of a sprain costs much less than the treatment of an amputation. Such difference is reflected in the expenses.
In addition to the differences in injuries, other factors affect the settlement amount. The more serious the injury, the longer the medical treatment and recovery time will be. That means more time off from work, which results in more lost wages.
Another significant factor to consider is whether an attorney represented the worker. A worker who has no representation could accept an early settlement offer far lower than the claim's value. On the other hand, an attorney most likely will work to negotiate a higher settlement before advising their client to accept it.
When You Need a Lawyer
Filing for workers' comp benefits in Portland, Oregon, does not necessarily require an attorney. However, the process can be complicated and laborious. Navigating the process when you have never done it before can cause unnecessary delays, and it can cost you money.
Calculating the amount of your claim can be difficult. A seasoned workers' comp attorney can help you determine the total value of the benefits you're owed and also work to gather the evidence needed to back up your claim.
Your attorney will know how to effectively navigate the complex appeals process on your behalf if your initial claim is denied.
Most injured workers who an attorney assists will often receive higher compensations. Because we have an in-depth understanding of the workers' comp process, we know how to negotiate your claim effectively. With our resources and knowledge, we can aggressively fight to seek the best outcome possible.
Contact Our Experienced Portland Workers' Comp Lawyer Today
If you have been injured at work and have questions about your rights to workers' compensation benefits in Portland, Oregon, call Jodie Anne Phillips Polich, P.C.
Our knowledgeable attorney is ready to review your case and explain your legal rights and benefits. Whether it is to file a new claim, appeal a denial, or negotiate a settlement, we can help you.
Call or contact us online today. We are ready to fight to get you the workers' comp benefits that you deserve.