Oregon Workers' Compensation Claims Process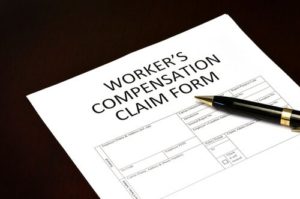 If you've been hurt on the job or diagnosed with an illness that you believe is work-related, you need to learn about your right to workers' compensation benefits. These benefits can cover your medical expenses and help compensate you for lost wages if you have to miss work or become disabled.
At Jodie Anne Phillips Polich, P.C., our knowledgeable Portland workers' compensation attorney is committed to educating injured workers and fighting for their rights. Whether you are trying to navigate your way through a complex case or just want to consult with an attorney about a simple claim, Jodie will take the time to explain your legal options.
As a former member of the Oregon Workers' Compensation Board, Jodie has a unique perspective on how workers' compensation claims are evaluated. Since leaving the state board, she has for years been successfully representing injured workers and their families throughout Oregon with recent workers' compensation trends.
Schedule a free and confidential consultation with our compassionate Portland workers' compensation attorney, and allow us answer all questions you have about your case. If we believe you can handle the claim on your own, we'll provide some valuable information to get you going on the right track. And if we think we can make a difference in your workers' comp case, we'll explain how and discuss all your legal options.
How We Guide Injured Workers Through the Claims Process in Portland
Jodie Anne Phillips Polich, P.C. is focused solely on handling Oregon workers' compensation cases. We take the time to advise workers on how to successfully handle an injury claim from the very beginning. We step in to help workers who have been denied benefits or need help managing a complicated claim.
Some of the ways our legal team helps injured workers include:
Filing an initial workers' comp claim. Our Portland workers' comp attorney will walk you through the process, thoroughly document your injury or occupational illness, and manage all the paperwork related to your claim for benefits.
Fighting a denied workers' comp claim. Valid claims are sometimes denied on technicalities. Don't be discouraged if this happens to you. Our experienced Oregon workers' comp lawyer can review your denial and work quickly to build a strong case on appeal.
Reviewing benefits and advocating for adjustments if they are too low. If you think the workers' comp benefits you are receiving are insufficient, talk to our team about your legal options.
Negotiating lump-sum settlements. Our lawyer will discuss your needs, review your options, and negotiate aggressively for a full and fair lump-sum settlement.
Don't put off seeking valuable legal advice about your workers' compensation claim. Contact Jodie Anne Phillips Polich, P.C. today to set up a free, no-obligation consultation.
What Can Workers' Comp Benefits in Portland Help You With?
The Oregon workers' compensation system provides a variety of benefits for workers who have been injured on the job or suffered an occupational illness, including:
Medical Coverage. This can include coverage for both emergency medical care and ongoing treatment needs. In Oregon, the workers' comp insurance company can require you to pick a doctor from the designated managed care organizations (MCO). However, you may also be able to go to your regular doctor if the provider can obtain a temporary credential from the MCO. Workers' compensation benefits should fully cover "reasonable and necessary" medical expenses resulting from a workplace injury or illness.
Payment for Lost Wages. Your benefits may also include "time-loss" compensation, which is meant to pay for a portion of your lost wages if you cannot to go back to work immediately or at all. These may be either Temporary Total Disability (TTD) or Temporary Partial Disability (TPD) benefits, depending on whether you must stay out of work completely or can perform some light-duty work. TTD or TPD benefits will only last until your doctor determines you have reached "maximum medical improvement," which means your injury will not improve any further. At that point, you may be eligible for permanent disability benefits.
Vocational Assistance. Workers' compensation may include vocational assistance benefits to provide retraining if your injury will prevent you from going back to the same job. You have to meet specific eligibility criteria to take part in one of the various types of vocational training available.
Death Benefits. When an on-the-job injury or occupational illness leads to a person's death, workers' compensation can pay death benefits to surviving family members. This would include a lump-sum payment to account for the victim's final disposition and funeral expenses, as well as monthly payments to the surviving spouse and children.
When to Report Your Oregon Workers' Comp Claim
If you have suffered a workplace injury in Oregon, you should notify your employer immediately. Ask your employer for Form 801, which you can be used to report the injury. If your employer does not provide it, you can download the form from the Oregon Division of Workers' Compensation website.
While it is best to notify your employer immediately, under Oregon law, you have 90 days from the date of the injury. A work-related disease claim must be filed within one year from date you first discovered it or within one year from the date you became disabled or were told by doctor about the occupational disease.
When you go the doctor for treatment of your workplace injury, make sure you let them know that your injury was sustained on the job. You and your physician will then complete Form 827, and it will be sent it to your employer or your employer's workers' comp insurer. Your physician must report your injury within three days, and your employer must accept or deny your claim within 60 days of receiving notice. If your claim is accepted, the insurer will send you a "Notice of Acceptance," listing the medical conditions accepted under your industrial claim. If your claim is denied, the insurance company will notify you of the denial.
If you are unhappy with the determination of the insurance company, you may request an order of reconsideration within 60 days. The insurance company is then expected to provide an answer within 18 days of your request.
Protect Your Rights After a Portland Work Accident
Seek immediate medical attention and follow all doctor's orders. This includes attending all follow-up appointments and taking your prescribed medication. You need to demonstrate that you are taking your recovery seriously.
Tell a supervisor as soon as you are injured or diagnosed with an illness. Although you may tell your boss in person as soon as something happens, you should also follow up in writing and be sure to include a short description of what happened, the time and date of the accident, who was involved or witnessed it, etc.
Contact a knowledgeable workers' compensation attorney to discuss your next steps. It is true that you do not always need an attorney to file a workers' comp claim. However, you should not hesitate to seek legal advice to make sure you are on the right path. An attorney will also be able to advise you on whether you could benefit from having an experienced advocate on your side, particularly if you have been seriously injured or if your claim has already been denied.
Get Help From Our Dedicated Workers' Comp Lawyer Today
Jodie Anne Phillips Polich has spent her career fighting for the legal rights of injured workers and their families in Portland and throughout Oregon. Because Jodie understands the serious impact a workplace injury can have on a person and their family, she gets to know each client on a personal level so she can truly understand their needs.
Jodie believes in helping injured workers by educating them about how the workers' compensation system operates. She is known for devoting herself to complicated cases that require a dedicated attorney.
Call us today to schedule a free consultation with an experienced Portland workers' comp lawyer today to talk about your next steps. We are here to answer your questions and help put you on the road to recovery.