Workplace Injury Attorney in Portland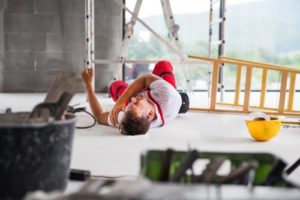 Common Workplace Injuries in Portland, Oregon
Workplace injuries can occur in any occupation and can affect any age group. While some jobs are inherently more dangerous than others, work-related accidents can happen just easily in an office building or a store as they can on a construction site or in a factory.
There are certain types of injuries workers routinely suffer, and when they do occur, they can have significant impacts on every area of your life. You may be unable to work or even engage in hobbies and activities you previously enjoyed, all while requiring extensive, ongoing medical care. In these situations, you need an experienced workers' compensation lawyer on your side, to help you get the benefits you need to recover.
At the Law Office of Jodie Anne Phillips Polich, P.C., we have been defending the rights of injured workers since 2003. As a former member of the Oregon Workers' Compensation Board, we have the knowledge and skill to handle even the most complex cases. Our workers' compensation team takes an educational approach, offering you the legal guidance you need to get your claim on the right track.
The following are just a few of the most common injuries we see in these types of claims.
Work Injury Lawyer in Portland: Common Injuries in Workers' Compensation Claims
When injuries occur on the job or during the course of performing work-related duties, workers' compensation benefits act as a safety net to help you recover. The program acts as a form of insurance, providing medical benefits, wage replacement, compensation for temporary or permanent disabilities, and job retraining.
Administered through the Oregon Workers' Compensation Division, to obtain these benefits you must file a claim through your employer and their insurance company. Anytime you suffer even seemingly minor accidents or injuries on the job, you need to report it immediately to protect yourself and your rights to compensation.
In general, some of the most common types of workplace injuries we see include the following:
Injured at Work in Portland? Let Our Work Injury Attorney Help You Today
Whenever any type of on-the-job injury occurs, it is important to consult with an experienced Oregon workers' compensation lawyer to help ensure your rights are protected. Reach out and contact the Law Office of Jodie Anne Phillips Polich, P.C. to discuss your case now.
You can trust us to provide legal guidance on the benefits you may be entitled to while being honest regarding whether you need a lawyer to help you through the process. Schedule your consultation today by calling us or contacting us online.