Lump Sum Payment Workers Compensation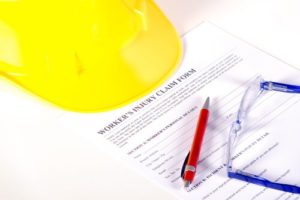 Lump-Sum Settlements in Workers' Compensation Cases in Portland
On-the-job accidents can happen in any occupation. You may have suffered an injury as the result of unsafe conditions or while performing certain tasks associated with your position – or you may be experiencing medical issues due to exposure to harmful substances or situations on the job site.
In any case, you may require ongoing medical care and treatment as part of your recovery, while your injuries or illness prevent you from working on either a temporary or permanent basis. The impact can end up putting the financial security of both you and your family in jeopardy, but Oregon workers' compensation benefits may be available to help.
In some circumstances, you may be entitled to a single "lump sum" payment of workers' compensation benefits. Talk to a qualified Portland workers' compensation attorney to find out whether this option is possible in your situation and whether a lump-sum settlement would be in your best interests.
Types of Workers' Comp Settlements in Portland
According to the Oregon Occupation Injury and Illness Survey, close to 50,000 workers were injured on the job or in the course of performing work-related duties in our state during a single year. Of these injuries and illnesses, nearly 60 percent were serious enough to require multiple days off work, job transfers, and temporary or permanent job restrictions.
Workers' compensation offers a lifeline in these situations, providing workers with the medical care they need to recover while reimbursing them for the lost wages and benefits they suffer.
These benefits are administered through the Oregon Workers' Compensation Division (WCD), a state-mandated program that acts as a form of insurance when job-related injuries or illnesses occur. Workers' compensation benefits provide for the medical expenses, lost wages, and additional costs associated with any potential disabilities you suffer.
Rather than accepting benefits through a structured payment plan over an extended period of time, you may be able to negotiate a settlement that allows you to take your benefits in one lump sum.
There are two types of workers' compensation settlements you may be entitled to claim:
1. Claims Disposition Agreement (CDA): Used in situations where your claim for workers' compensation benefits is approved, this is a legal agreement in which you accept a certain amount of money offered as a settlement in exchange for giving up your rights to the following ongoing benefits:
Current and future lost wages
Current and future permanent partial or total disability awards
Vocational rehabilitation
The right to reopen your claim
If you agree to a CDA, you will still have the right to collect medical benefits for accepted medical conditions and will still be eligible for the Preferred Worker Program. This can help you get a job in the event you suffer disabilities or impairments that prevent you from returning to your previous position.
2. Disputed Claim Settlement (DCS): This is used in cases in which the insurance company disputes your condition or denies your claim. Depending on the situation, you may be entitled to a disputed claim settlement that offers you a certain amount in exchange for dropping your workers' compensation claim.
It is important to include any current medical expenses you have incurred as part of the total settlement you will receive, as once you agree to a DCS you will be giving up your rights to any future medical expenses or other claims.
How Long Does It Take to Settle a Portland Workers' Compensation Claim?
There are a variety of factors that affect how long it will take to settle a workers' compensation claim. Numerous steps must be taken, as outlined on WCD flowcharts:
When a job-related injury or illness occurs, you are required to notify your employer as soon as possible and fill out the appropriate forms.
Your employer must send your claim form to the insurer within five days of receiving it from you.
The insurer then has 60 days to approve or deny the claim.
If your injury or illness was authorized by an approved health provider, you may begin receiving benefits for temporary or permanent disability within 14 days.
Once your claim is approved, you may continue receiving benefits at 14-day intervals, or you may be able to negotiate a claims disposition agreement at any time thereafter.
If your Oregon workers' compensation claim is denied, you have the right to file an appeal in your case. You have up to 60 days to file this appeal, or up to 180 days if there is legal "good cause" for the delay. It is very hard to establish "good cause." If the denial is reversed, the insurance company has up to 30 days to appeal the decision. If the denial is affirmed and you continue to be denied benefits, you have up to 30 days to request a review before the Workers' Compensation Board. Denied claims are settled through the negotiation of a disputed claim settlement.
Reach Out to Our Portland Workers Compensation Lawyer for Help With a Lump Sum Settlement
When you become sick or are injured on the job or during the course of your employment, the benefits you receive through the workers' compensation program can play a crucial role in helping you recover. It is important to have an experienced Portland workers' compensation attorney on your side negotiating with the insurance company to help you seek the maximum amount you are entitled to in a lump-sum settlement if that is what is appropriate in your case.
At the Law Office of Jodie Anne Phillips Polich, P.C., we have represented clients in Portland and surrounding areas of Oregon since 2003. We take on some of the toughest, most complex cases. We take pride in our ability to engage in tough negotiations on behalf of our clients.
Whether you need a lawyer to represent you or just need some basic guidance to get your claim on the right track, we have the legal knowledge and experience needed to protect your rights and best interests. Call or contact us online now for a consultation to discuss the potential for a lump-sum settlement in your case.