Archives for June 2020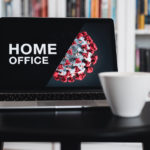 As the coronavirus rapidly spread throughout Oregon and the rest of the country, thousands of employees found themselves working from home. Working from home can help protect you and your loved ones from unnecessary exposure to COVID-19. However, that does...
Learn More
If you did not report your injury to your supervisor or employer within the 90 days allowed by Oregon to file a claim for injury, it is possible to extend the time to file your claim to one year, but...
Learn More